Oak Grove Medical Clinic now has onsite, state of the art x-ray equipment.
View our list of Primary Services offered at Oak Grove Medical Clinic.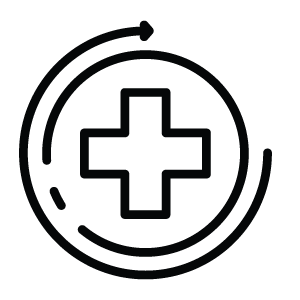 Oak Grove Medical Clinic is a Primary Care Clinic that cares for Patients from newborn to seniors. We have been providing a full spectrum of family health care to the community for over 45 years. We treat each Patient as an individual by delivering care with understanding, compassion and respect.
Awesome staff. Extremely quick. I was in out in 25 minutes tops. Had a great experience and close to home. Very convenient.
A
Love this medical clinic! Love the walk in hours & their new location. Great people, great doctors & nurse practitioners!!
Melissa G.
My whole family loves ALL the staff here. Great caring services. Meets all of our needs. Actually cares about their patients and their well being.
Samantha F.
We love the medical and office staff. They do all they can to help us on our medical needs. We are thankful to have them here in Oak Grove!
Barb K.
This is the only doctor's office I will visit. They are very thorough. They NEVER make you feel rushed or like you're just a number. I have never been treated like I didn't know what I was talking about. They always remember you. I highly recommend this clinic to anyone even in surrounding cities. Well worth the drive.
Kevin T.
We are happy to serve you.