Oak Grove Medical Clinic now has onsite, state of the art x-ray equipment.
View our list of Primary Services offered at Oak Grove Medical Clinic.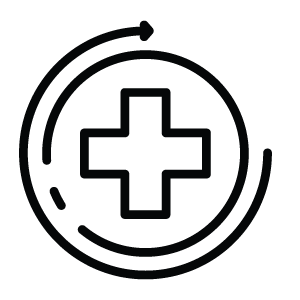 St Mary Medical  Group – Primary Care
We are a group of healthcare clinics in the Reno, NV area providing patients of all ages with the wellness care and services they need to remain healthy and active. Our all-encompassing health care services ensure you receive the correct diagnosis and treatment for any condition. This includes providing our patients and families with urgent care, primary injury care, travel health, wellness exams in Reno and much more.
Awesome staff. Extremely quick. I was in out in 25 minutes tops. Had a great experience and close to home. Very convenient.
A
Love this medical clinic! Love the walk in hours & their new location. Great people, great doctors & nurse practitioners!!
Melissa G.
My whole family loves ALL the staff here. Great caring services. Meets all of our needs. Actually cares about their patients and their well being.
Samantha F.
We love the medical and office staff. They do all they can to help us on our medical needs. We are thankful to have them here in Oak Grove!
Barb K.
This is the only doctor's office I will visit. They are very thorough. They NEVER make you feel rushed or like you're just a number. I have never been treated like I didn't know what I was talking about. They always remember you. I highly recommend this clinic to anyone even in surrounding cities. Well worth the drive.
Kevin T.
About
Saint Mary's Medical Group
As a long-standing community partner with a 112-year history, Saint Mary's Health Network offers Northern Nevada inpatient, outpatient, ancillary, and wellness services. Nationally recognized and accredited by the Joint Commission, as well as named one of America's Top 100 hospitals by IBM Watson, Saint Mary's Regional Medical Center is a 380-bed acute care hospital offering a robust line of inpatient, outpatient and ancillary services including a top-rated Center for Cancer, surgical and orthopedic services, and an award-winning Cardiology program and more. The health network, which is a member of Prime Healthcare, also operates a fully-integrated Medical Group, multiple urgent care clinics, freestanding imaging, lab, and a state-of-the-art Fitness Center.
Awards and Accreditations
We are happy to serve you.