We are accepting new patients of all ages. The Patient can call ahead to see if we are contracted with their insurance plan.
Insurance and Billing Information:
We accept most major insurance and managed care plans offered locally and handle billing whenever possible. Please feel free to call our appointment desk with any questions you may have. We invite you to call our office to verify your insurance coverage and any payment that you will be responsible for at your appointment.
Our Promise to Patients:
Respect and dignity towards all patients
24/7 access by phone to a Medical Provider
Prompt replies to calls from our care teams
Prompt notification of test results from our care teams
Care management and coordination by our care teams
Plan of care and treatment decided by you and your Provider
Patient Responsibilities:
Respect and dignity towards all staff members
Actively participate in your medical care
15-minute arrival prior to your scheduled appointment
Co-payment at your appointment
24 hour cancellation notice
48 hour notice for medication refills
Oak Grove Medical Clinic now has onsite, state of the art x-ray equipment.
View our list of Primary Services offered at Oak Grove Medical Clinic.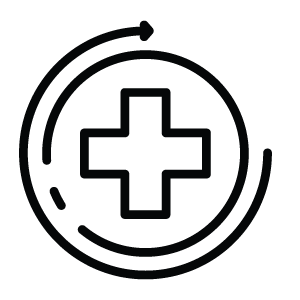 We are happy to serve you.